Addiction Treatment at

Banyan Treatment Center
Chicago
Banyan Chicago:
Drug & Alcohol Treatment Programs
At Banyan Treatment Center Chicago, our mission is to help those struggling with drug and alcohol addiction reach their goal of a happy, healthy, and productive sober life through an array of treatment therapies provided by our licensed clinical and medical professionals. Our individualized treatment plans allow our Chicago addiction rehab to set the standards of patient care at the highest level.
At Banyan Chicago, we believe in giving our patients all the tools they will need to not only overcome their addiction but also to promote long-term sobriety and success. Through our care plan, patients should be able to return back to their normal lives as productive members of society. Banyan Treatment Center stands as the leader in providing growth through recovery. We have facilities nationwide with multiple alcohol and drug treatment programs, but you can start your life in recovery today at our Chicago addiction rehab center.
---
Banyan Treatment Center Chicago Team
Our Banyan Chicago rehab staff is filled with experienced and professional members that are experts in their respective fields.
David Tews, Ed.D, LCPC, CADC
Executive Director
David Tews, Ed.D, LCPC, CADC
Executive Director
David Tews, Ed.D., LCPC, CADC has been in the helping profession for over 20 years. He has worked in a variety of settings specializing in the treatment of substance use disorders. Dr. Tews got his start as a volunteer at a community center in Sarasota, Florida providing pre- and post-test services for individuals interested in HIV testing. While working on his addictions certification and master's degree he worked in halfway houses, recovery homes, treatment centers, and clinics. He has also taught addictions and other mental health courses at local colleges and universities. Dr. Tews serves on the Illinois Advisory Council on Alcohol and other Drugs while advocating for those in need of substance abuse treatment.
• Substance Use Disorders
• Mental Health Issues
• Community Outreach/Advocacy
• Public Relations
James Cunnar, M.D.
Medical Director
James Cunnar, M.D.
Medical Director
James Cunnar M.D. did his undergraduate training at the University of Notre Dame and the University of Illinois at Urbana-Champaign, receiving a Bachelor of Science degree in Biology from the University of Illinois in 1990. He completed his medical education at Southern Illinois University School of Medicine in 1994. His residency training was performed at Memorial Hospital, South Bend, Indiana, after which he became board certified in Family Practice in 1997. Dr. Cunnar's clinical interests include adolescent care, adult wellness, and diabetes. Dr. Cunnar is actively involved within the greater community of family physicians on both the national and state level. Dr. Cunnar resides in Aurora.
Dr. Cunnar is brings an enthusiastic approach to the collaborative model of treatment Banyan champions.
Jessica Alvarez
Intake Supervisor
Jessica Alvarez
Intake Supervisor
Jessica got her start in the field volunteering as an advocate and working with several foundations in the Midwest for drug addiction for the past 8 years. She has been a public speaker on public forums, schools, jails, and treatments centers throughout Illinois. Additionally, she has been running a small-scale sober home for the last 5 years.
Jessica first came to Banyan Treatment Center in May of 2016 as an Admissions Coordinator. After showing her dedication and strong work ethic, Jessica was given the opportunity to take training courses in Recovery Coaching. Jessica was recently promoted to Chicago's Intake Supervisor, which allows her to fulfill her passion by helping individuals and families who suffer from drug addiction through the admissions process.
• Sober Coaching
• Public/ Motivational Speaking
• 12 Step Programs
• Sober Homes
• Family Correspondents
• Community Resources
Vanessa Whitnell, LCPC, CADC
Clinical Director
Vanessa Whitnell, LCPC, CADC
Clinical Director
Vanessa has been passionate about working with individuals who struggle with substance use disorders since her undergraduate days at the University of Missouri where she earned her Bachelor's degree in psychology. There she did specialized education, training, and research in addiction and addictive behaviors. Vanessa went on to earn her Master's degree in community counseling at DePaul University with an emphasis in addiction treatment. During her graduate career, Vanessa gained experience working with the substance use disorder and eating disorder populations.
Since Vanessa joined the team at Banyan Treatment Center Chicago in August 2016, she has served as a Primary Therapist and Quality Assurance while receiving training in DBT and Trauma as well as becoming a published author in strengths-based counseling. Having both the clinical understanding and compassion for patients as well as the ever-searching drive to promote a safe and supportive atmosphere for continued growth, Vanessa is prepared and humbled to serve as the Clinical Director for Banyan Chicago.
Kent Wohlrabe, LCPC, CADC
Therapist
Kent Wohlrabe, LCPC, CADC
Therapist
Kent is licensed as a Clinical Professional Counselor (LCPC) and is certified as an ADOC counselor (CADC) both in the state of Illinois. He earned his Bachelor of Arts (B.A.) and Master of Arts (M.A.) in Psychology from Eastern Illinois University, in Charleston, IL.
Kent has experience in a variety of clinical recovery treatment settings, including Senior counselor at Interventions for adolescents where he also helped set up the first state funded Recovery home for adolescent males in the state of Illinois. Kent also was Clinical Supervisor of three half-way houses for males, women, and a MISA (Mentally Ill Substance Abuse) houses in Aurora for Community Counseling Center of Fox Valley and Gateway Foundation. He has worked as Senior counselor for Presence Behavioral Health Outpatient programs in Evanston, Ill. and Lake Bluff, Ill. Kent has recently worked Ben Gordon Community Counseling in DeKalb, Ill. Kent also oversees mental health services in DeKalb County jail.
Kent believes that successful recovery is a collaboration between patient and therapist. A collaboration that works best with trust and respect for each other.
• Addiction/Mental Health Issues
• Trauma
• CBT, DBT, REBT
• Legal & Incarceration
• 12 Step Programs
• SMART Recovery
• Refuge Recovery
• Treatment Methods & Approaches
Heidi Wagner, APN, FNP-BC
Nurse Practitioner
Heidi Wagner, APN, FNP-BC
Nurse Practitioner
Heidi was born and raised in the Chicago area and recently started with us in the nurse practitioner role. She graduated with her Masters of Science degree in nursing from the nurse practitioner program at Lewis University in 2015. Prior to becoming a nurse practitioner she worked in a variety of nursing fields including medical-surgical, home health, hospice, case management and behavioral health nursing.
Prior to coming to Banyan Treatment Center, Heidi worked as a nurse practitioner in a long-term care behavioral health facility where she cared for many dual diagnosis patients. Heidi performs medical and mental health assessments and treats immediate problems that arise with patients while in treatment. Heidi has always been interested in the sciences and in helping people.
• Medical Nursing 30 years
• Mental Health care provider 8 years
• Education of staff, patients and families
• Discharge planning and case management
• Medical and mental health referrals
Don Mitckess
Director of Business Development IL
Don Mitckess
Director of Business Development IL
Paige Coleman
Family Services Coordintator
Paige Coleman
Family Services Coordintator
Growing up between Chicago and South Florida, Paige has unfortunately had a lot of firsthand experience with addiction. She faced tremendous losses of her brother, sister and best friend to addiction, and through the pain has grown extremely passionate about helping people who are struggling themselves.
Paige started her journey in the recovery field in 2012 when she ran a sober living facility, before moving on to work in outpatient facilities in business development, admissions positions, and now family services. Having experienced such immense losses of her loved ones, Paige is passionate about helping not only those who are struggling, but their families too.
Paige is a valued member of the Family Services Department and holds the title of Family Services Coordinator. She communicates with all families for our Lake Worth, Chicago, and Gilman locations.
Brad Gerke
Director of Operations
Brad Gerke
Director of Operations
Brad Gerke has been working in the field of addiction recovery for nearly ten years and currently serves as the Director of Operations at Banyan Chicago. He has been part of the Banyan family since 2015, when the facility opened. Brad is heavily involved in the local recovery community, advocating for those in need of resources. He is a DuPage County HOPE Taskforce Appointee and works closely with the Naperville Connect for Life program, a number of 501c3 foundations, and joins state legislature for various round tables. Additionally, Brad speaks publicly at community forums, facilitates family events, and gives presentations at local high schools and colleges where he provides information, education, and resources on addiction and recovery. Brad believes in meeting patients where they are at in their lives to aid in their recovery journeys and values working with a team of dedicated professionals who give their all to enable their patients' success.
Our mission, your recovery.
"Banyan Treatment Center was a life-changing experience for me. When I got here, I was planning on continuing to use, but with the help of staff and the community I was convinced to stay through the whole program, and I can honestly say it was the best decision I've ever made."

"My experience was nothing short of amazing. The staff is excellent, they all went way out of their way to help me with whatever I needed. They gave me the tools i needed to succeed, and were always there for me when I completed the program and when I fell short. Thank you so much Banyan!"

"Banyan was able to help me more than words can describe. They helped me save my life. I called in not really knowing what to expect or anything about treatment and the people I spoke with were able to walk me through every step of the way."
Most Insurance Plans Accepted
At Banyan Treatment Center Chicago, our goal is to make sure that anyone who is looking for drug and alcohol treatment in Illinois is able to get the help needed to assist them on the road to recovery. If you don't have insurance, contact us to inquire about alternate methods regarding treatment for yourself or a loved one.
Addiction Treatment News and Articles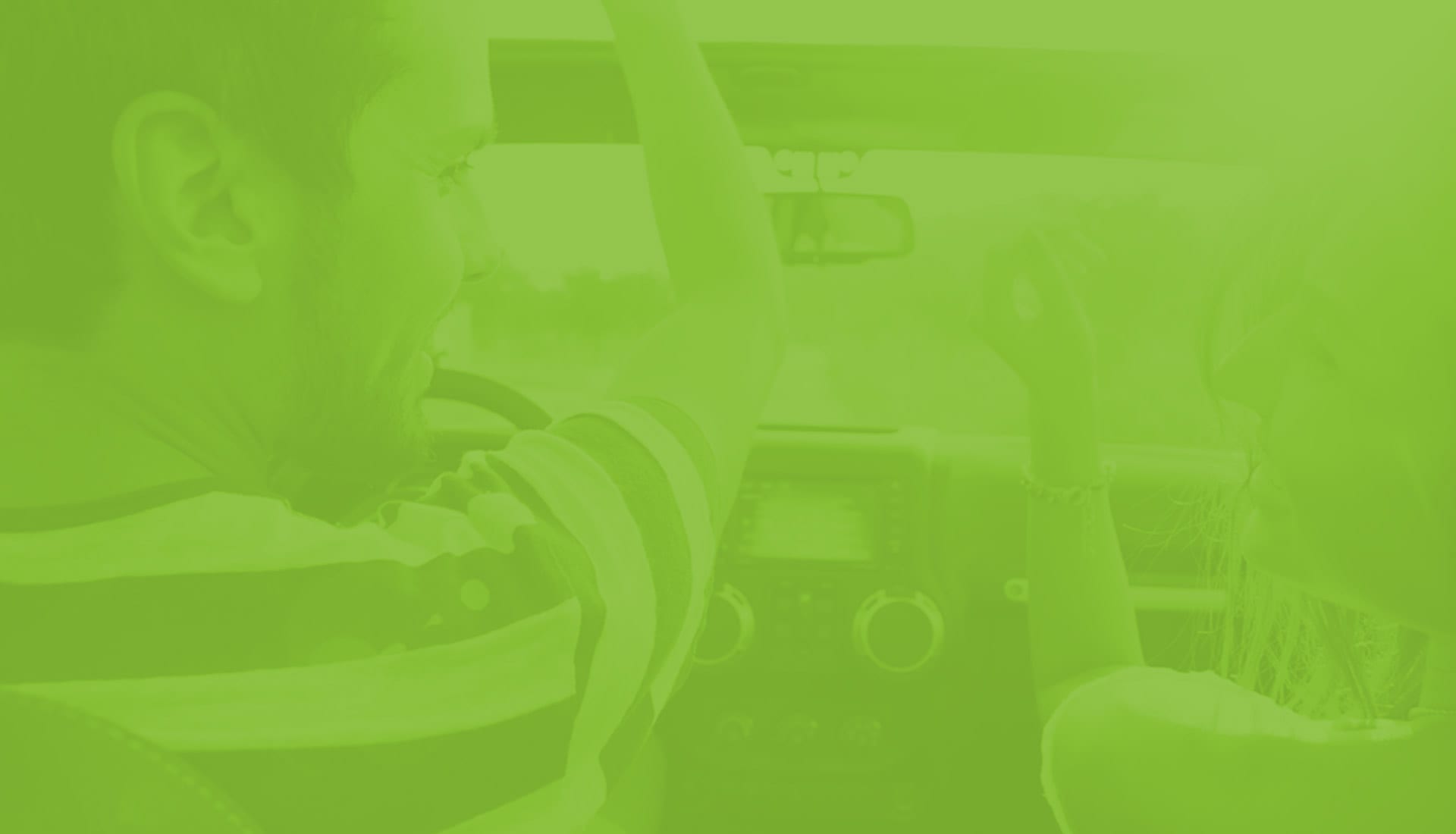 Get the help you need today at Banyan Chicago.
Do not give in to your addiction struggle. With a little help from our addiction rehab in Chicago, you can get your addiction under control and get your life back. Our treatment centers have helping thousands of people just like you. It is time to take action and let your roots grow in new soil.
---
---